Thanks Mike! – What A Great Presentation!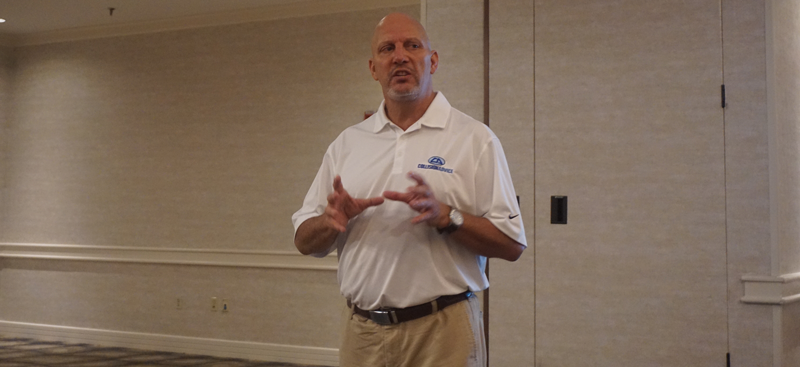 ======================
PRESS RELEASE: MIKE ANDERSON TO HOST FREE WEBINARS FOCUSED ON LOCATING OEM REPAIR PROCEDURES
Trainer and consultant Mike Anderson of Collision Advice is scheduled to host a new series of free monthly webinars, entitled "Learn to Research, Research to Learn," throughout 2018 designed to help shops more easily research and find OEM collision repair procedures. Most of the webinars will include an automaker representative, and attendees will have an opportunity to text in questions during the live webinar to be answered by Anderson or the OEM representative.
"I'll be focusing on a different automaker each month, and I will walk shop owners,estimators and technicians through the process of using that OEM's specific website to locate the repair procedures, information and position statements they need," Anderson said. The webinars will educate attendees on how to use the OEM websites and resources to find answers to collision-specific topics. Anderson has long been a proponent of shops checking OEM repair procedures for every job, and believes far too few shops are doing that. "Once you understand the automakers' websites and begin using them, it becomes a much faster and easier process, and these webinars will help shops do that," he said. "Repetition is key." To register, visit WEBINAR LINK
Collision Advice is a full-service training and consulting firm offering collision repairs businesses of all sizes assistance with virtually every aspect of business management and production, including estimating, SOP development, lean principles, accounting, sales and marketing, customer service, negotiating, workforce development, websites and social marketing. It was founded by Anderson in 2010, following the sale of his collision repair businesses that he operated in Alexandria, Va., for more than 20 years. Anderson and his Collision Advice team offer dozens of workshops and seminars throughout the country each year, and provide business and shop operational consulting services for individual collision repair businesses. Collision Advice also conducts quarterly "Who Pays for What?" surveys in conjunction with CRASH Network.